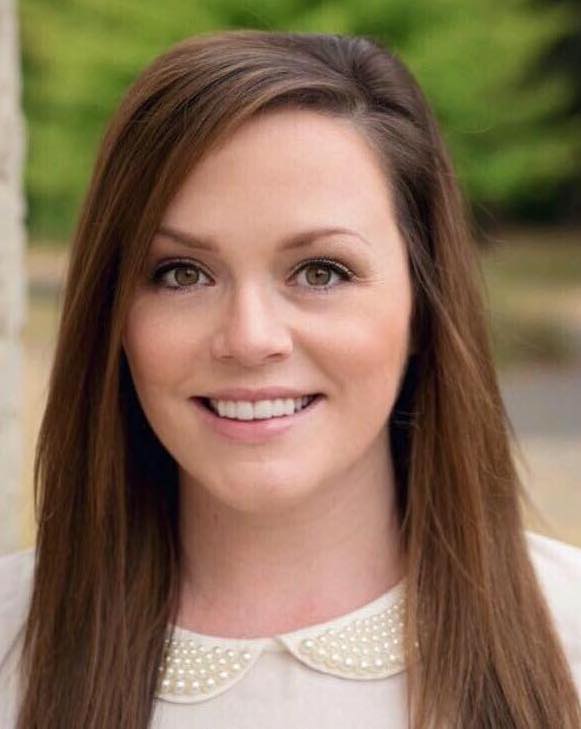 Brittany Stenger
Special Projects
I am responsible for any company special projects. This may include sales, marketing and client relations initiatives, as well as our social media, advertising, and quality assurance programs.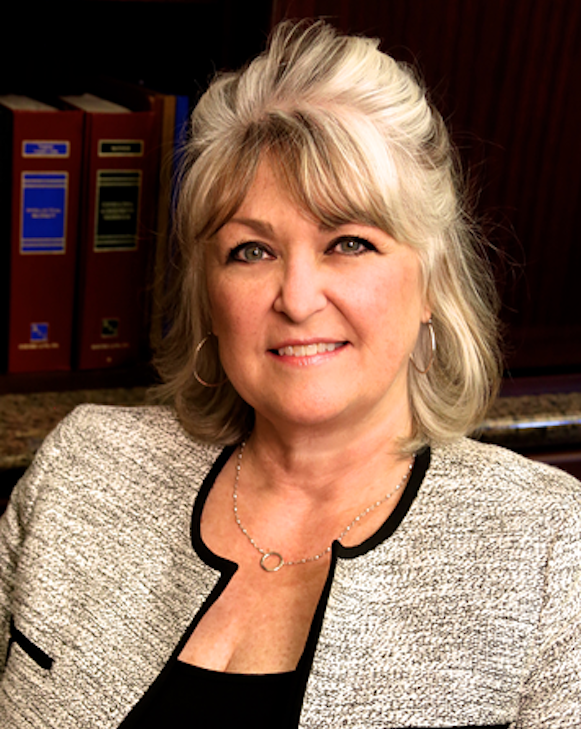 Karen Zager
Billing/Accounts Receivable
Working with the MacAtoZ team is a pleasure! My responsibilities include billing and accounts receivable, as well as various administrative projects. My goal is to support the team, so they can better serve our clients.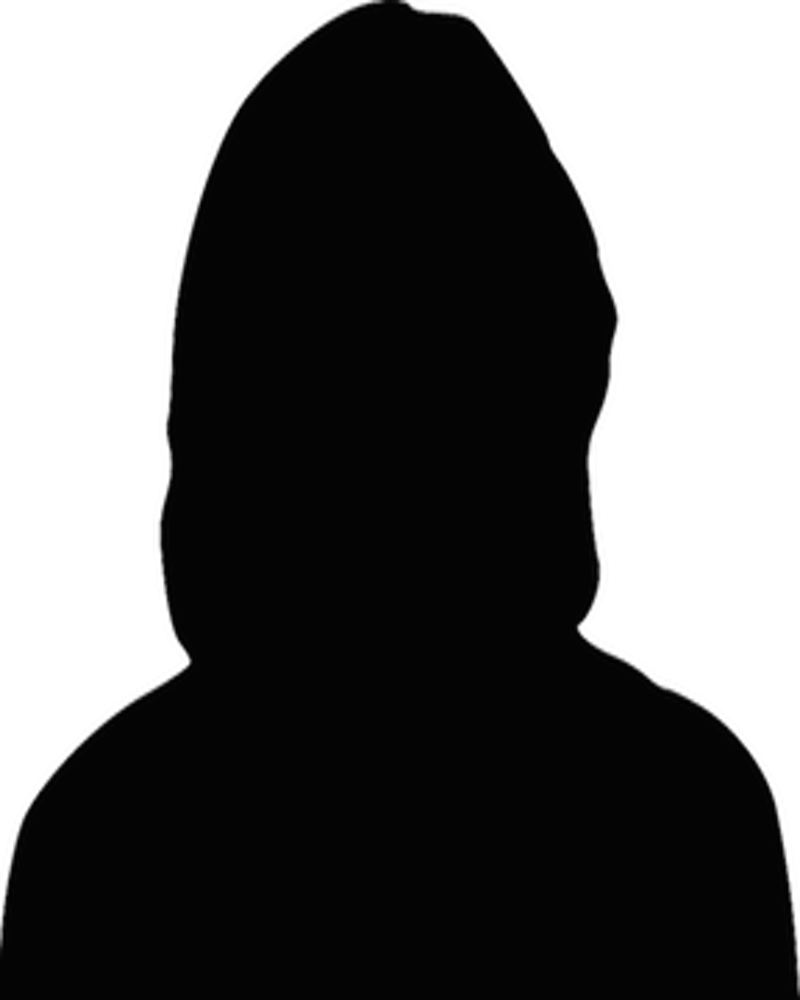 You?
Member of the MacAtoZ team
Mission
We help people with Apple technology.
At its core, our Mission is three words: We help people. Our expertise lies in Apple-related technology, so that's where we can most readily improve people's lives. That said, "with Apple technology" is not meant as a hard limit. If we can help people in other ways, we will.
We stand in opposition to people suffering because of their technology. That is the problem we're trying to solve for our clients and is, in large measure, why MacAtoZ exists.
Values
The values highlighted here are a touchstone for who we endeavor to be and ultimately, form the basis of our company culture. They are intended as a guide and a reminder to us to be our best selves, to remember who we are, and to illuminate who we are capable of being.
1. Always choose positivity and happiness
Approach things in a positive and optimistic way
Never criticize or condemn team members
Complain only as the first step in identifying a problem and never publicly
Work to find solutions
Let others save face, even if they are clearly wrong
Give deliberate, genuine appreciation
Be excited about the opportunities to help others
Choose to be happy and productive
Frame your experiences in a positive way
2. Think win-win
Focus every interaction or transaction, internally or externally, on achieving a "win" for all parties involved. (A "win" is defined as "Looking back, yes, I would do this again.")
Allow each person or group to define what a win is for them, but help guide them in the process as needed. Many times people don't realize what a win is until they see it or hear of it.
Empathize and put yourself in the other person's shoes to help find out what a win is for them.
Do not move forward in win-lose, lose-win, or lose-lose propositions
3. Default to transparency and clarity
Take pride in the opportunity to share our beliefs, failures, strengths, and decisions as they relate to the business
State your thoughts immediately and with honesty
Share early in decision making processes; avoid "big surprises"
Don't assume someone understands what you are saying
Over explain or over communicate as necessary
Simplify your writing. Do not use legalese. Communicate exactly what you intend.
Don't be afraid to say, "I will find out" if you don't know the answer.
4. Have a focus on self-improvement
Be conscious of your current level of productivity and happiness and strive to grow these things
Have a higher expectation of yourself than MacAtoZ does of you
Practice activities and develop habits that will improve your mind and your body
Don't attach your self-worth to ideas
Be humble
5. Lead with empathy
In any interaction, first attempt to ascertain the emotional state of the other party
Be sensitive to the emotional state of others; it's not your job to fix other people, but letting others know you share their joy or pain is at least as important as anything else you do with them
Listen first, then listen more
Seek first to understand, then to be understood
Focus on listening rather than responding
6. Take responsibility
Be reliable, accurate, and timely in your work and your communications
Aim toward perfection in your efforts but forgive your (and others') well-intentioned mistakes
Be honest
Choose what's best for the company, your colleagues, and our clients long-term
Own your successes and your failures
Do the right thing
Give people that might good insights a chance to weigh in, but when facing a decision remember that your best judgment is good enough
7. Make time to reflect
Deliberately find time for reflection, because that's where your life-changing adjustments come from
Have a calm approach to discussions and ponder the points on your own time
Find time to jump out of the trenches into higher level thinking that will move the needle
Understand the value of patience and treat it as a muscle which needs practice to grow
8. Live smarter, not harder
Value waking up refreshed over working that extra hour
Endeavor to find the repeating patterns of your life and create systems around them
Automate and systematize what you can
"Give your pain a purpose." If you've been through a difficult experience and it's likely to be repeated by yourself or others, create a procedure for it to make it easier next time.
Understand that sometimes you are the wrong person for the job, and that's okay
Don't be afraid to delegate when appropriate
9. Show gratitude
Regularly stop and be thankful for your circumstances
Be grateful for the work your teammates do to push MacAtoZ forward and to help you move faster
Approach client conversations with humility and the knowledge that it's a privilege to serve the people who've chosen to partner with us
10. Live the life you wish to live
Articulate your personal and professional goals so that others may help you
Look for win-win opportunities with (or within) MacAtoZ that lead to your personal or professional advancement
Develop a life plan and work at it
Maintain a reasonable work-life balance. Work is but one facet of life. Go do other things.
History
Ty Davison founded MacAtoZ LLC in 2006. Much of the early client base of the company was centered around assisting the members of the Salem Macintosh User Group (aka SMUG). Frequent presentations to the group and the positive word of mouth that followed generated an increasing number of referrals for the company. MacAtoZ's major business client was Tom Cederlind, a numismatics dealer in Portland, and a holdover from Ty's previous company, SiteRev.com, a web site design firm.
In 2008, MacAtoZ launched the MacAtoZ Service Suite (MSS), a multi-tiered remote support program. This allowed us to dramatically expand our geographic reach as well as to frequently serve clients more quickly and efficiently.
In 2012, MacAtoZ hired its first employee, Brittany Stenger, as a part-time office manager and social media expert. MacAtoZ also moved out of its long-standing home office into a condo at in South Salem. CallRuby, a receptionist service in Portland, Oregon was engaged to provide live business hour reception for clients.
In October 2013 MacAtoZ moved into Suite 307E of the Chemeketa Center of Business & Industry (CCBI) at 626 High Street NE, Salem, OR 97302 and engaged Scott Sadler to act as a business consultant for the company as part of Ty's participation in Chemeketa's Small Business Management program (and later the Strategic Business Management program). On the basis of Scott's advice, achieving and maintaining employee work/life balance became a cornerstone of the company.
In early 2014, MacAtoZ made its initial foray into Managed Services. It was also during this time that MacAtoZ contracted Cascade Balanced Books for financial support, with Kim Overfield being primarily responsible for bookkeeping.
In February 2015, Dynée Medlock was hired as an Apple Technician and Web Designer. In April 2015, we launched Sentinel and Sentinel+, our managed services offerings designed specifically for residential clients. In May, we consolidated MSS Tier 3 into Tier 2 and rebranded MSS as Remote Support and Remote Support+ (formerly MSS Tiers 1 and 2, respectively).
On 30 July 2015, MacAtoZ moved from their office at CCBI into their new office at 2590 12th Place SE, Salem, OR 97302. At over 1000 square feet, the new building has a large central office, conference room, bathroom and kitchen as well as a rest area and a 400 square foot garage area for expansion.
In January 2016 MacAtoZ folded all Remote Support programs and features in Sentinel and Sentinel+. In 2017, Stephanie Meagher came onboard as the Office Operations Manager in order to provide Office Management, Bookkeeping, Technical Support, Organizational Development, and Human Resources support.
Over the course of 2017 and 2018 Stephanie was promoted to Office Operations Manager and completely revamped and codified the company's policies and procedures. Dynee passed both the macOS 10.12 Sierra and macOS 10.13 High Sierra ACSP tests and a Cisco networking certification. On this basis and reflecting the increasing nature of her work, she dropped the web designer title and added Network Specialist. 
Stephanie left the Company in January 2019 to pursue a Human Resources career in Portland, Oregon. During this time Brittany expanded her role in Client Relations to cover the client-facing functions previously handed by the Office Operations Manager. In the latter part of the year, the Company added Smith.ai as a virtual receptionists to answer most incoming calls and reporting to Brittany directly. Karen Zager of Buzy Bee joined the company to handle all day-to-day accounting functions as well as to act as a "Jill of All Trades" problem-solver.
The coronavirus pandemic of 2020 prompted the company to warn clients early on about the danger, and MacAtoZ moved a remote only status in early March. The Company offered a variety of free services to clients (grocery delivery, email troubleshooting, video conferencing software setup) to keep clients connected during this difficult time.
In July 2020, MacAtoZ introduced Sentinel Ultra and Sentinel AM. The former product used DNS filtering to (1) protect clients from malicious websites; (2) allow for content filtering; (3) prevent phishing attacks; and (4) provide high speed DNS to speed website loading. Sentinel AM ("anti-malware") was introduced as a "probably unnecessary" add-on for Sentinel+ or Sentinel Ultra users. In September, the Company hired Abby Carter as Administrative Assistant and Brittany Stenger reduced her role with company to focus on motherhood. Brittany remains active as Special Projects Coordinator. Abby was promoted to Client Relations Manager in 2021.
Employment
We are a growing company and always looking for top-tier talent. While different positions will obviously have different specific needs, every position within our company requires:
excellent communication skills in person, over the phone, and via email;
a strong desire to help people and to empathize with them;
the ability to work independently with minimal supervision and as part of a team;
a familiarity with and enthusiasm for Apple technology;
reliability and trustworthiness;
the ability to respect and handle confidential information;
a confident can-do attitude with a proactive orientation;
you be detail-oriented with an ability to handle multiple projects simultaneously and prioritize them;
excellent digital and real world organizational skills;
a positive, out-going personality with lots of self-motivation—you should come "batteries included."
If the above describes you, you're the type of person we'd be interested in having on our team. Any open positions will be listed below. Even if we're not currently hiring, if you're interested in working for the premiere Apple consultancy in Oregon's mid-Willamette Valley, we encourage you to send us your resumé and a cover letter.
Benefits
We are proud to offer the following benefits to our permanent employees:
Top of salary scale
We monitor industry salaries annually and endeavor to pay at the top of the salary scale, based on skills and experience, for the work our employees do for us.
32 hour or less work weeks
We encourage employees to have a life outside of work, and we mandate a 32 hour or less work week as a result. We want our people to have time for family, volunteering, social activities, hobbies, etc.
Scheduling flexibility
With some exceptions, employees are in charge of their own schedule so that they can achieve the work/life balance that works best for them. Yes, this is every bit as awesome as it sounds.
Paid Time Off (PTO)
Though MacAtoZ is not legally required to do so, we offer Paid Time Off. Employees accrue 1 hour of PTO for every 30 hours worked. This time can be used for holidays, sick days, vacation, or any other purpose at the discretion of the employee.
Injury/Illness
Employees are encouraged to use common sense in determining their fitness for work. We do not ask employees to take heroic measures in the face of injury or illness. Health first.
Employee Assistance
Should an employee require mental health counseling for any reason—no reason need be disclosed to the Company—we will pay for three sessions during any calendar year.
Telecommuting/Remote work
Although MacAtoZ has a nifty office, many job functions can be accomplished remotely, and we are set up to allow employees to work from whatever location works best in accomplishing their duties.
Appearance
Although client meetings (in person and remote) require a professional, "business casual" level of dress, employees are welcome to wear casual attire in the office.
Retirement plan
MacAtoZ offers a SIMPLE IRA for employees that matches 100% dollar-for-dollar up to 3% of an employee's salary that is contributed, pre-tax, into the plan.
Provided hardware/software
MacAtoZ provides the Apple hardware and software necessary for employee to do the job. This may include an iPhone, iMac, and/or MacBook Pro as well as a variety of software. After work hours, the gear is available for personal use.
No hassle expense account
Every employee is issued a company Visa card in their name. It may be used for any work-related expenses, such as travel, software, or office supplies. This eliminates the trouble of expense reports common in larger companies.
Paid leave
The company participates in the state's "Paid Leave Oregon" plan, providing up to 12 weeks of paid family, medical, or safe leave to eligible employees. 
Don't Be Shy. Get In Touch.
If you are interested in working at MacAtoZ, send us a resumé and cover letter. Even if we're not hiring at the moment, we're always on the lookout for people with whom we want to work. Email [email protected].