Question: What is Adobe Flash? Is it okay to use on my Mac?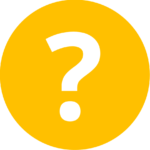 Answer:  Adobe Flash (often just called Flash) is a multimedia software platform used for production of animations, rich Internet applications, desktop applications, mobile applications and mobile games. Flash displays text, vector graphics and raster graphics to provide animations, video games and applications. It allows streaming of audio and video, and can capture mouse, keyboard, microphone and camera input.
While some web sites—notably eGreeting Cards like Jacquie Lawson—require Flash in order to run, the large-scale trend has been away from Flash due to security issues. As of early 2015, Flash had 400 security issues noted, with around 300 of those being very serious (to the point of potentially allowing a hacker to take over the computer running Flash).
Coupled with very poor performance characteristics—Flash tends to slow computers down and use lots of energy while doing it—we strongly recommend against using Flash. If you do not require Flash, it should be uninstalled. You can download the uninstaller from here: https://helpx.adobe.com/flash-player/kb/uninstall-flash-player-mac-os.html
If you do choose to use Flash, you should only download it from the official Adobe web site (https://get.adobe.com/flashplayer/). Other sites claiming to offer Flash for download are frequently malware repositories.
You should be aware that Apple's Safari web browser will automatically block Flash content on sites until the "Get Adobe Flash" (or similar graphic) is clicked. Apple will also automatically block Flash content unless the latest version of Flash is installed.
For Sentinel+ members, we push Adobe Flash updates on the same schedule—as soon as possible—as we do security updates. It's not unreasonable to consider Flash updates as the same thing.
NOTE: On July 25, 2017 Adobe announced that Flash will be discontinued at the end of 2020.